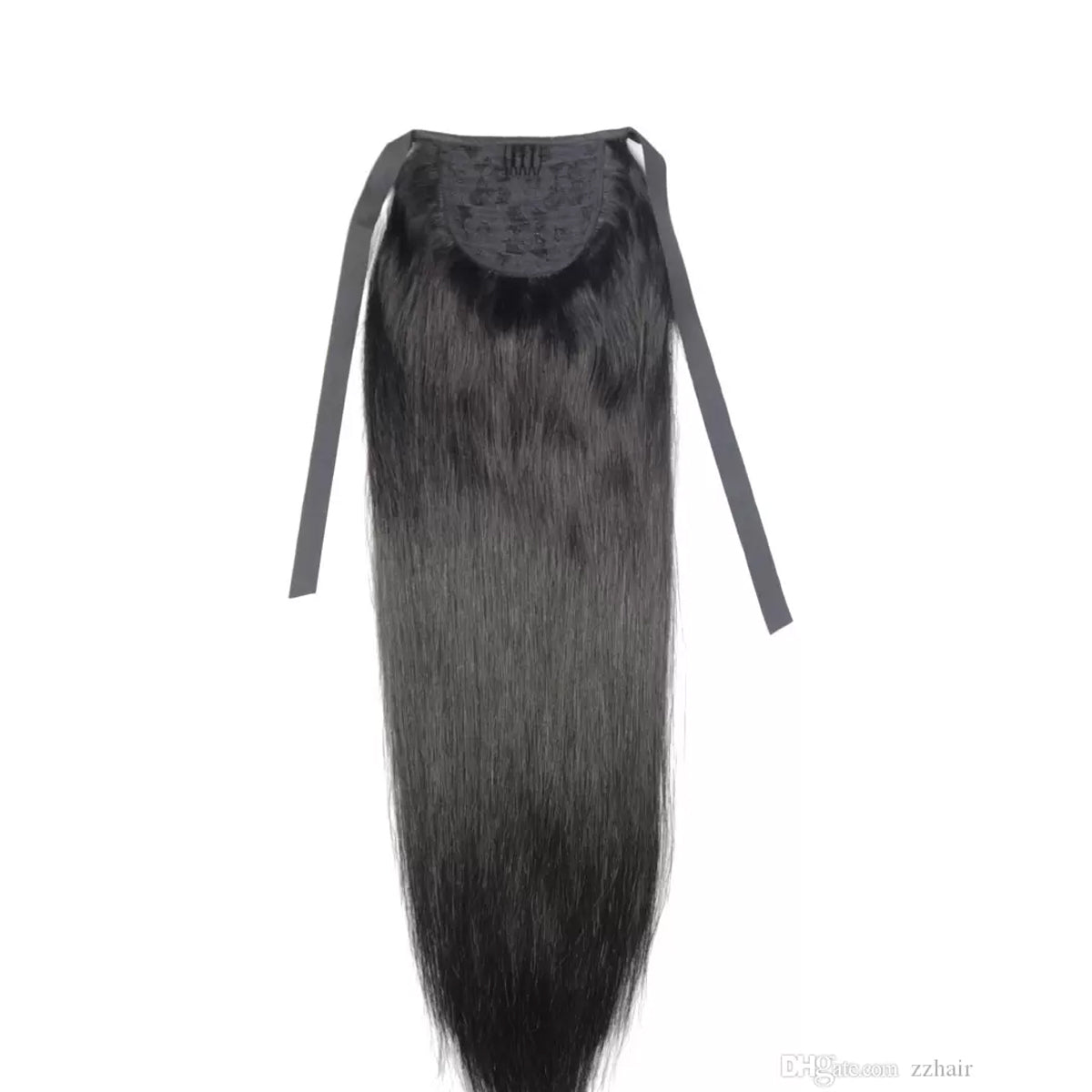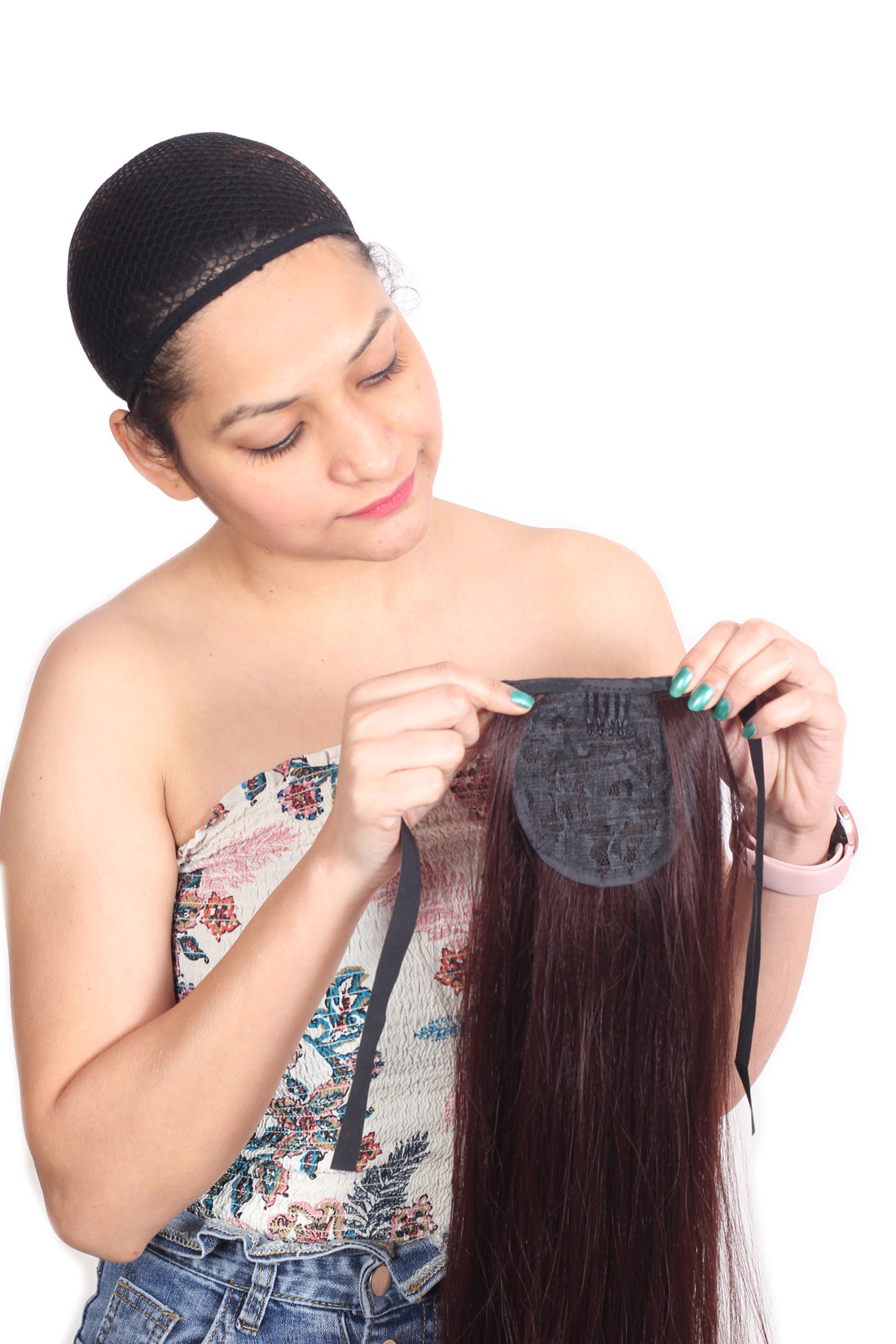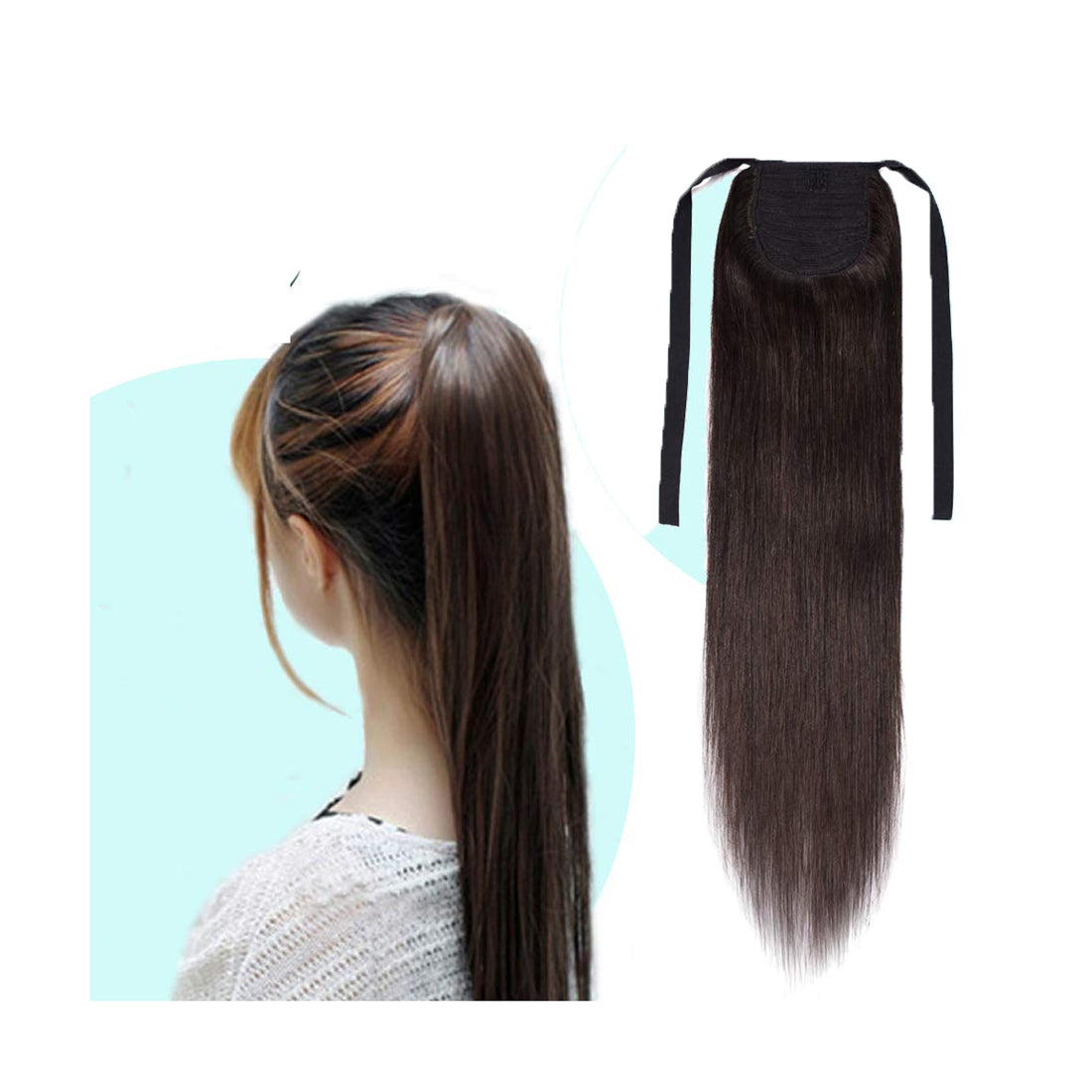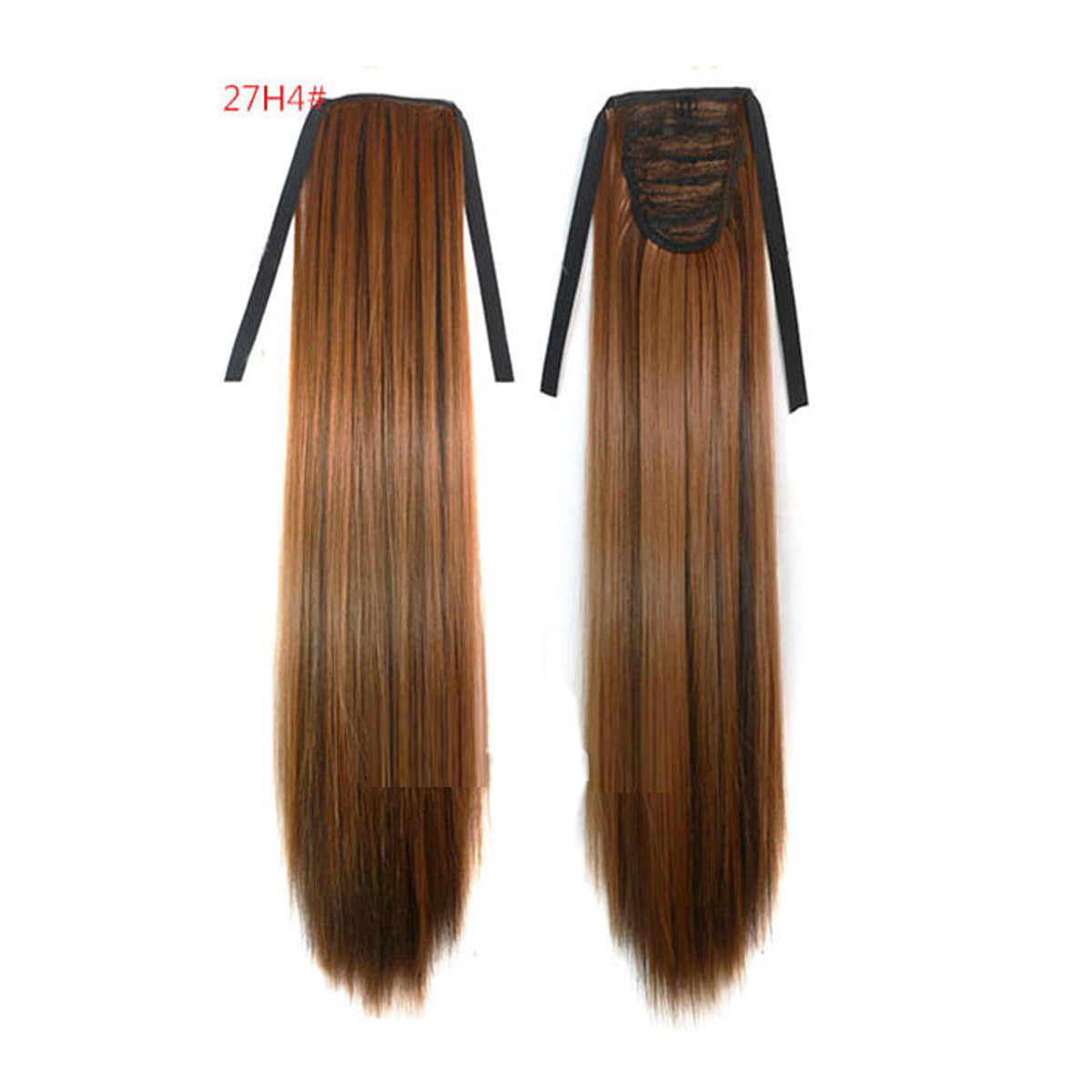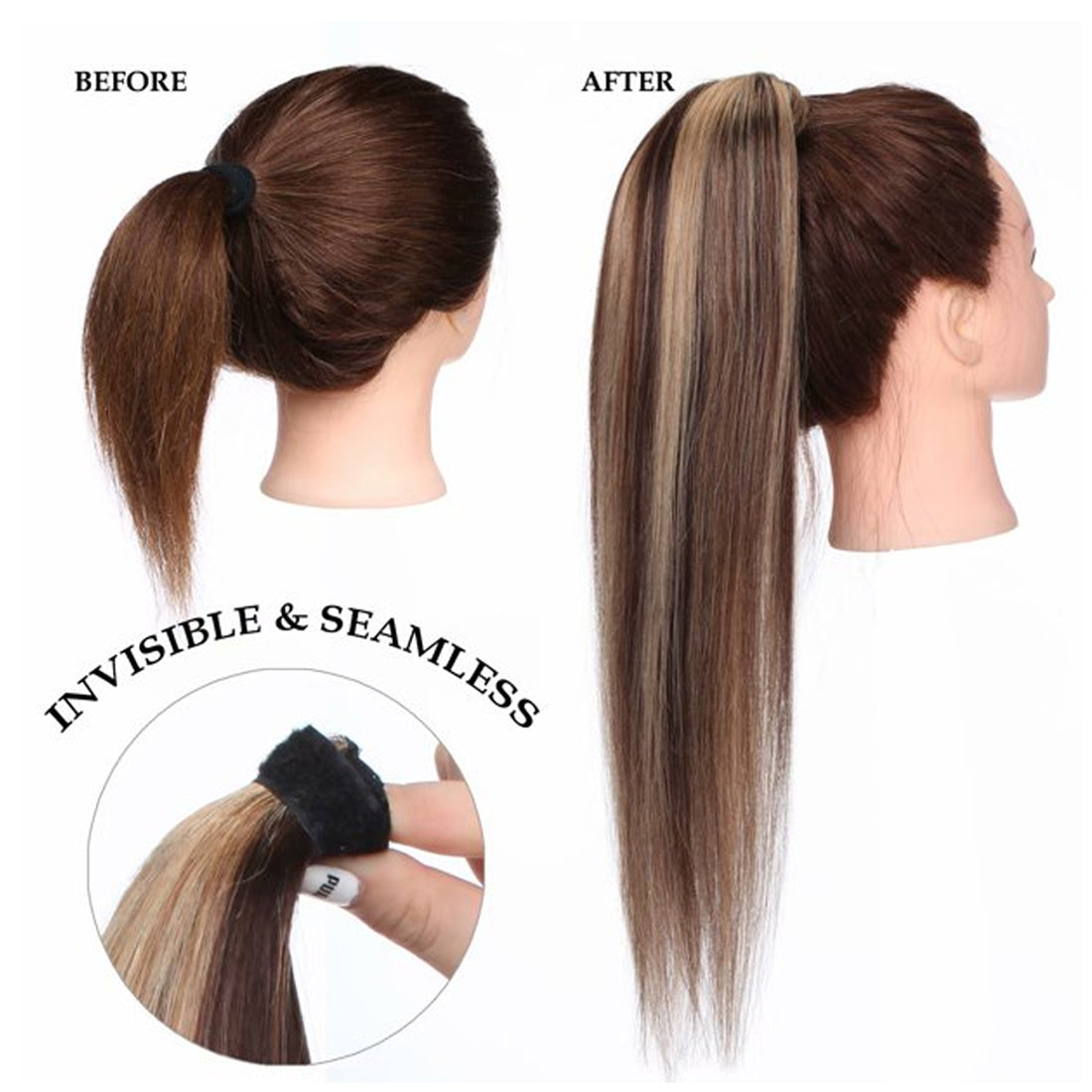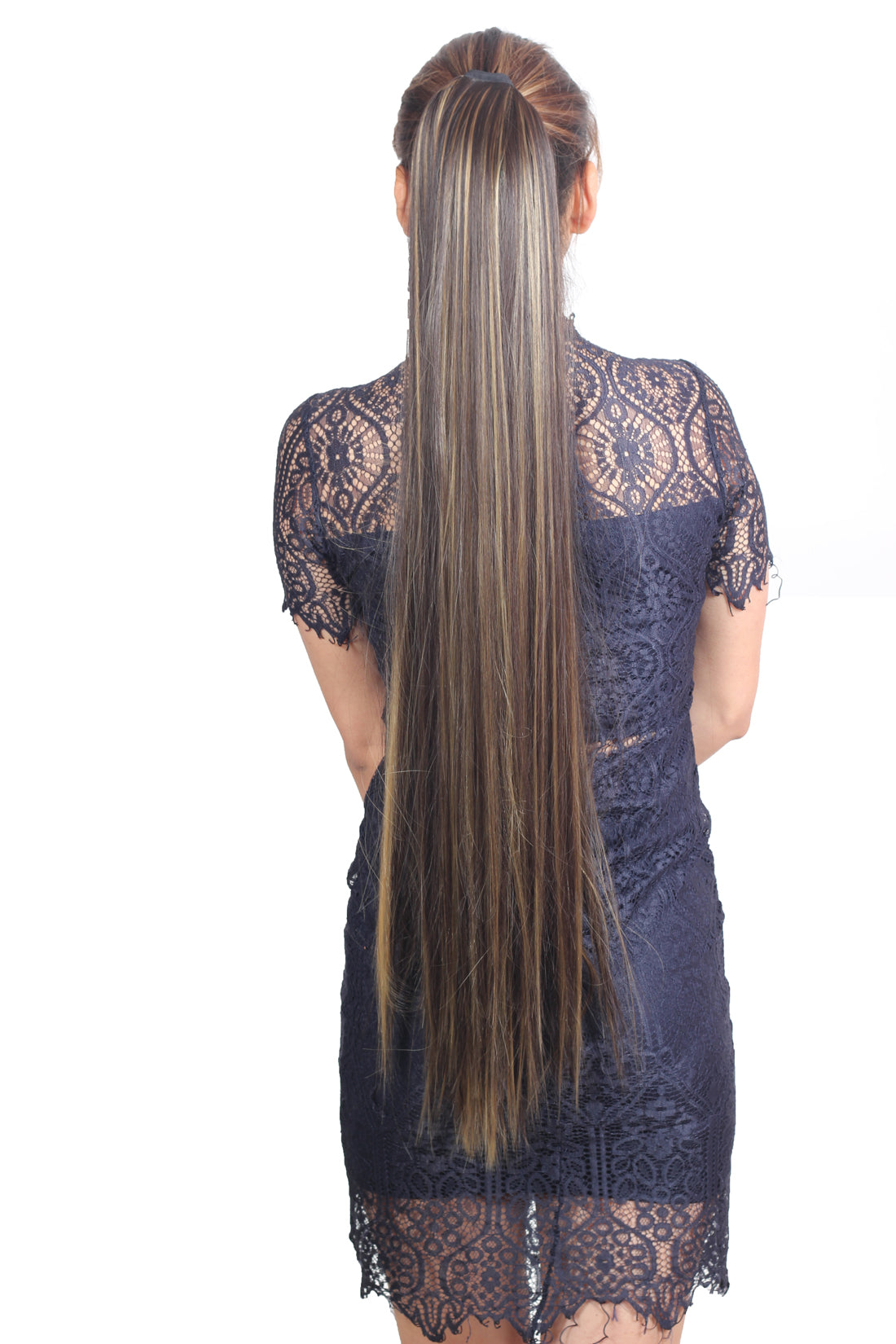 Ritzkart 32 inch long Soft Straight With Ribbon For Attachment Synthetic ponytail hair extension For Women
Regular price
Rs. 2,999.00 INR
Sale price
Rs. 2,999.00 INR
Regular price
Tax included.
Product description
Shipping & Return
1.Straight Hair Clip In On Ponytail Extension: Length-Approx 32 inch Color: 3 Color Available Material: Synthetic High Temp Fiber; Package: 1 x ponytail...
2.Suitable for Any Hair: The ribbon made of nylon is hard to break and able to last for a long time, no matter how much hair you has, you do not worry about whether the band in size is suitable for you....
3.Beat Quality with Best Price: Best Heat Resistant Natural Fiber yarn that physical properties, appearance, color and texture are highly feel to real human hair, confused as real ones. 100% High Temperature-resistant material which is soft, natural, reusable, and washable...
4.Easy to Wear: Just put your own hair into a ponytail, Attach the extension piece with the tie and combs and go! You do not need to worry about falling off, the tie not only fixes firmly, but also decorate your hair more beautiful than ever...
5.New Style: Transforming your hairstyle in seconds, providing secure and comfortable attachment for all day wearing. becoming glamorous look! Make up for the short hair quickly and remarkably, Add length to your natural hair! Make different outfits for different events!
Washing Instructions
1.Wash in cold or warm water.
2.Add a dash of shampoo and wash gently. 
3.Rinse thoroughly in cold water.
4.Do not brush when wet allow hair to naturally dry. 
5.Brush into desired style after is completely dry. 
6.Do not comb the ponytail extension when it wet. 
7.Do not washing the ponytail extension with extremely hot water.
8.All ponytail extension will shed slightly especially when you wear for the first time, which is normal...
Return Policy
At Ritzkart we value your satisfaction and want to ensure a smooth shopping experience. Please read our return policy carefully to understand the guidelines for initiating a return. By making a purchase on our platform, you agree to adhere to the terms and conditions outlined below.
1. Eligibility for Returns You have 15 days from the date of receiving your item to request a return. Returns will only be accepted if they meet the following criteria , Some of our products fall under the category of 3rd party supplies sourced from China. The timing for returns and refunds for these items is contingent upon the policies of the 3rd party involved. Refunds and return timings could extend up to 90 days after the approval of the return."
2. Video Confirmation on Delivery To initiate a return, you are required to record a live video of the unboxing process in the presence of the courier delivery personnel. The video must show the intact condition of the package and the unbroken seal bearing our signature stamp. If the seal is found to be broken upon delivery, please contact us immediately via WhatsApp at +918287652304 
3. Verification Process After opening the package in the presence of the courier, inspect the inner contents and verify that the product received matches the product displayed during the booking process. Do not break the brand seal until you have verified the product's accuracy. If you believe that the received product does not match what was shown during booking, contact us without breaking the brand seal. We will assess the situation and offer an exchange or refund as deemed appropriate based on the seller's discretion.
4. Unacceptable Conditions for Returns Returns will not be accepted under the following circumstances:
If the product has been used.
If the tamper seal, packaging, or label has been damaged, altered, or removed.
If the product has been washed, cut, dyed, or subjected to any alterations.
If there is evidence of burning or other unusual activities.
5. Initiation of Return If you believe your return meets the specified criteria, contact our customer service team immediately through the provided WhatsApp number (+918287652304) with relevant details and evidence. Our team will guide you through the return process.
6. Refunds and Exchanges Refunds or exchanges will be provided based on the nature of the return and the seller's discretion. If the return is deemed acceptable, we will process your request as promptly as possible. Refunds will be issued to the original payment method used during the purchase.
7. Shipping Charges Please note that shipping charges associated with the return of the item are the responsibility of the customer unless the return is due to a mistake on our part.
8. Contact Us For any questions, concerns, or return requests, please contact us via WhatsApp at +918287652304.  ritzkartdotcom@gmail.com
By continuing with your purchase on our platform, you acknowledge and agree to abide by the terms and conditions of our return policy. Your satisfaction is our priority, and we are committed to providing a transparent and fair return process.
 Here's a corrected version of your text with proper language and grammar:

"Return Policy Best Practice Advice:

When placing an order, it is advisable to follow these best practices:

1. Product Verification: Request confirmation of the product from the seller through a video call, recorded video, or images. This will allow you to visually inspect the product to ensure it meets your requirements.

2. Delivery Timing: Discuss and confirm the delivery schedule with the seller. Clarify any questions you may have about the estimated delivery date.

3. Payment Options: Choose a payment method that suits your preferences and is available on the seller's website. Ensure that you are comfortable with the selected payment option.

4. Product Customization: If the product offers variations in color or size, specify your preferences to the seller. Confirm that the chosen options align with your requirements.

5. Order Confirmation: Once you are certain that all aspects of the order match your requirements, proceed to confirm the order on the seller's website.

At the time of delivery, please ensure that the product's packaging is intact and not damaged. If you have any doubts or concerns, feel free to contact us via WhatsApp video calling at +918287652304. You can show us the label and unbox the product during the call, and we will work together to find the best resolution.

For your information, most of our products come from warehouses in India, the USA, or China. We cannot determine which specific product each buyer has ordered, and we do not offer cash on delivery for all products. Payment terms depend on the product and the delivery location. For example, products made in India and stored in an Indian warehouse typically have a delivery time of 3 to 7 days, with 70% available for cash on delivery. In contrast, if a buyer from the USA, Canada, or Australia orders a product made in India or China, the delivery time can range from 10 to 25 days, depending on the shipping address.

Please note that we accept returns for products that have not been used, washed, cut, or had their labels broken. We require a video at the time of delivery with the courier, and all shipping charges are the buyer's responsibility. Refunds or exchanges will be processed after the seller receives the returned product and completes an investigation. For more information or assistance with the claims process, please contact our helpline at +918287652304 or email us at ritzprimeshop@gmail.com."